Lev Shelo is a ministry that depends on supporters like you for its very existance!  While CD sales help, they cannot completely support the ongoing costs of travel, equipment and recording.  Without your help it is impossible to move forward with CD #4, #5, #6....well, you get the point!  You can help us in this ministry by donating today!
*     *     *     *     *     *     *     *     *     *     *     *     *     *     *     *     *     *     *     *     *     *     *     *
NEW AND EASY WAY TO SUPPORT US!
here's how:
Every time you shop at Amazon, your money supports Amazon.  What if you could shop and a portion of your payment goes to our nonprofit, Lev Shelo?  Interested?  It's so easy!  Just register for Amazon Smile (follow the link: https://smile.amazon.com/ch/83-2709748) and shop that way from now on.  Same shopping experience with nothing more to do than click "buy." When first visiting AmazonSmile, customers are prompted to select a charitable organization from over one million eligible organizations. In order to browse or shop at AmazonSmile, customers must first select a charitable organization. For eligible purchases at AmazonSmile, the AmazonSmile Foundation will donate 0.5% of the purchase price to the customer's selected charitable organization. THANK YOU FOR YOUR SUPPORT!
FOR DIRECT DONATIONS...
1.  Simply click on the  "Donate" button below  to donate through our safe and secure PayPal account!  (A PayPal membership is not required!)  If you have a PayPal account and want to use the QR Code below, you can do that easy and quick!  International donations are accepted as well.  All donations are tax deductible!  Lev Shelo is a non-profit organization! Receipts will be sent for amounts over $250.  Please email Corry at levshelo@levshelo.com for further details.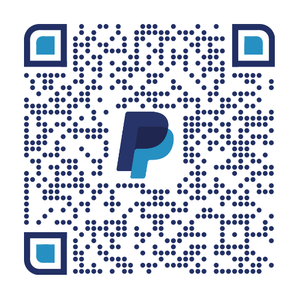 2.  If you are sending a check in the mail, you can send your tax-deductible donations to:
Lev Shelo Ministries
P.O. Box 104
Newbury Park, CA 91319
USA
 
 "Trust in the L-rd with all your heart.  Do not depend on your own understanding.  Seek His will in all you do and He will show you which path to take."  Proverbs 3:5-6