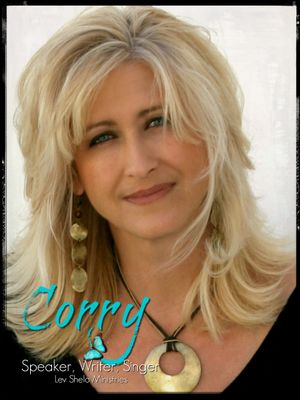 When lead singer, Corry, was a little girl, her parents would have her sing for relatives and friends which lead to her involvement in school musicals and choir events. After high school she met Yeshua (Jesus) and quickly began a lifetime of ministry in the arts, using her lifetime of experience in music as a backdrop. In 1987 she hosted a cable TV music video program in Southern California called "Rock Of Ages" where she conducted artist interviews and introduced videos for the show. She has made numerous appearances on stage and in local television programs and even worked for a Christian radio station for a season.

To her great surprise, Corry found out she had an extensive Jewish family history, not known to her before 2002. After 22 years in the church it became apparent she had to find a way to reconcile her belief in Yeshua with her Jewishness. In the spring of 2003 she began to attend Beth Emunah Messianic Synagogue, connected with her Jewish identity, joined the worship team there and accepted the position of Music Director in the fall of 2004.

In 2005, the Lord gave Corry a vision, a recurring "thought" if you will, for this band - this ministry.  Through a friend, He asked her if she still dreams.  After 20 years of laying down her own ambitions in music to serve the L-rd, He was now reviving that which she had thought was dead. Now, she had to move forward in that calling.  After making some decisions about the direction to take, she approached Mark Keller about forming a band and doing a CD.  Lev Shelo was "born".

Corry's first experiences with the band she helped create included leading worship at the MJAA Southwest Regional conference and, for the next 4 years, she and Mark and others lead praise and worship there, and also at Messiah Conference in Pennsylvania in 2007 & 2008, opening for such artists as Paul Wilbur, Marty Goetz, Ted Pearce and Joel Chernoff.  The band's debut CD, "Or HaOlam", released in August of 2010, is the result of these experiences and the many requests from congregations all over the world to make their music available.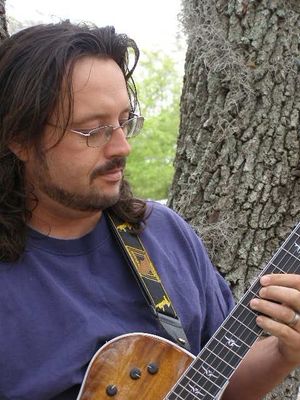 Mark Keller, guitarist and producer of Lev Shelo's first CD, "Or HaOlam", graduated from Musician's Institute in 1987.  He attended UCLA in 1990 where he studied film scoring and has played and recorded with numerous Los Angeles-based bands from 1988 to 1993.  Mark is certainly not new to the recording field and composing fields, having performed on two Destination 7 CD's as well.  In 1989 he was featured in Guitar Player Magazine.  

He wrote several pieces for the USA Network Mini Series Promo's and is currently working on original material for Lev Shelo's second project.  An outstanding and prolific musician, Mark's talents and gifts extend to serving on various worship teams throughout Southern California, including First Presbyterian Church of Granada Hills/Eleventh Hour from 1994 to 2002, High Desert Church from 2003 to present and his home congregation, Beth Emunah Messianic Synagogue from 2001 to present.  Add teacher to Mark's long list of experience as he taught music at High Desert Academy for 2 years as well. 

Mark Keller arranges all of Lev Shelo's songs with a little input from Corry. But really, Mark is the creative genious behind it all. When he's constructing the tunes, he hears things that only dogs can hear. Really!  He has a wife, Rachel, and 2 great kids, Steven and Rebekkah. Steven started playing out with Lev Shelo in the first year and is a really fine musician. Rebekkah began training to sing background vocals and the band couldn't be happier with her gifts and heart for the L-rd. Mark's wife, Rachel, holds her family  together, sometimes with Silly String, but mostly with unending devotion and love for them.

With the release of Lev Shelo's first project, "Or HaOlam", Mark now adds to his credentials, producer and arranger. 
John Antista.  John is an amazing musician and wonderful asset to Lev Shelo. John travels with the band as often as he can and when the budget allows. His enthusiasm, hard work and gifts are so appreciated. He plays acoustic guitar and bass when there is  the opportunity to play live. His wife, Bonnie, is his #1 fan! She works tirelessly to make sure the band has what they need and she presents ideas to them when she sees an area that needs attention. Both of these friends are prayer warriors and Lev Shelo is so honored they have joined the team!

Manny Matamoros.  Manny works very hard at what he does, not only as our percussionist, but as an employee of the "Happiest Place On Earth"!  We're talking about Disneyland, of course!  When he is not busy there or taking care of grandkids or hitting the beach with his beautiful wife, Pamela, or serving in his church, Manny is always ready and willing to serve side-by-side with Lev Shelo.  He is a true friend and we can always count on Manny to encourage us, serve with us and give us and God his all.

Saratomi.  A native of South Korea, Saratomi has performed on violin for heads of state and lowly citizens alike, bringing her joyful attitude, humble demeanor and her amazing gift of musicianship with her.  She never refuses an opportunity to play with Lev Shelo, unless her duties of motherhood and helping her run the restaurant she and her husband own in Newport Beach keeps her away!  She is a delight to watch on stage and we are humbled and delighted to be working with her.

"Many hands make light work".  There are several other musicians who have played with Lev Shelo from time to time, (Gary Bonner, Fred Kaplan, Taylor Carroll, Diana Anderson, Garret Swayne, Matthias Rykert, David Little, Andy Cotte, Amy Yago, Scarlet Rivera, Les Morrison, Maurice Sklar, Michaela Bell, Ron Croxen, Steven Keller, Rebekkah Keller and even the Beth Emunah worship team, to name a few), all contributing their gifts in service to the Father. The band's success largely depends upon them as well. They are very much appreciated!
 "You are my hiding place and my shield; I hope in Your word."  Psalm 119:114